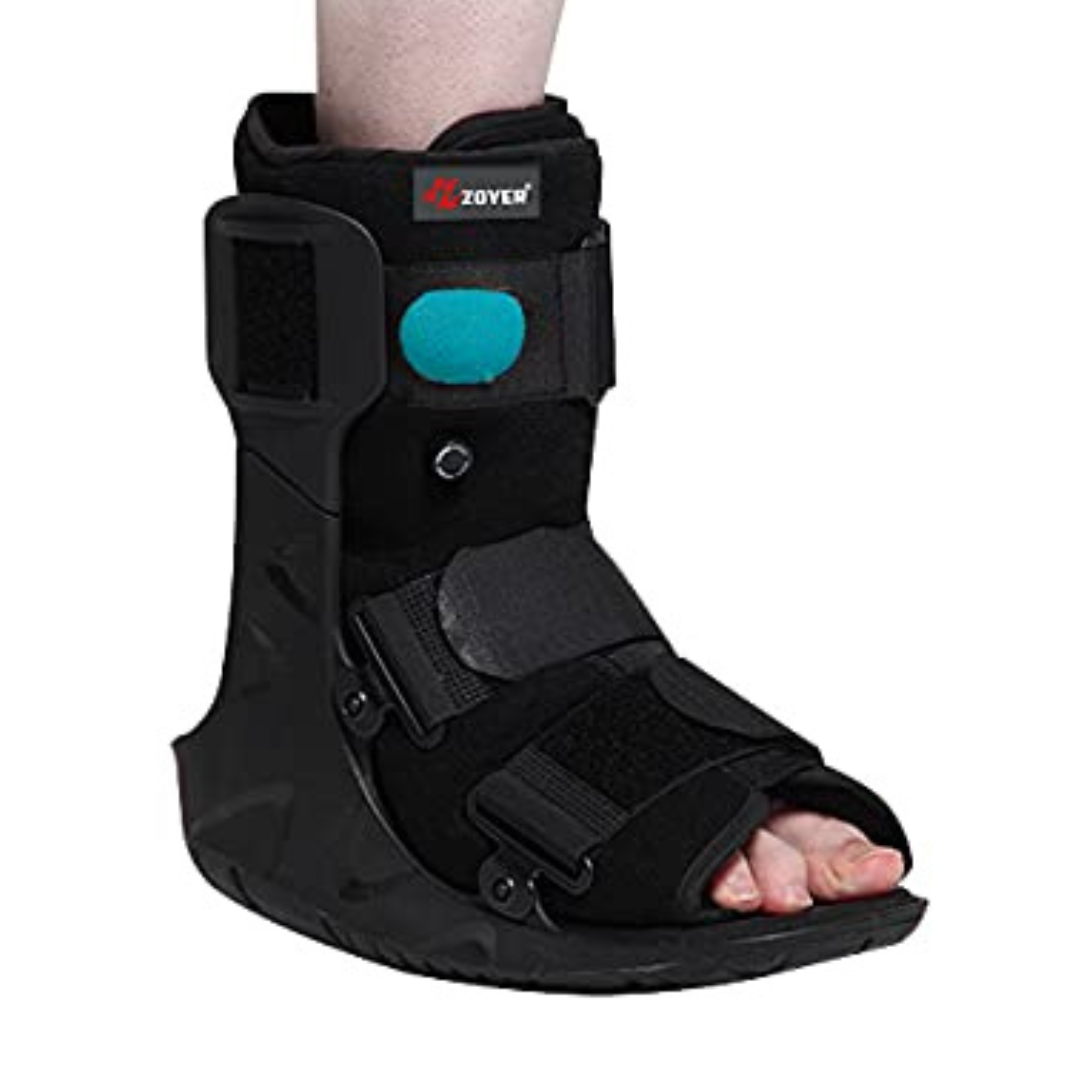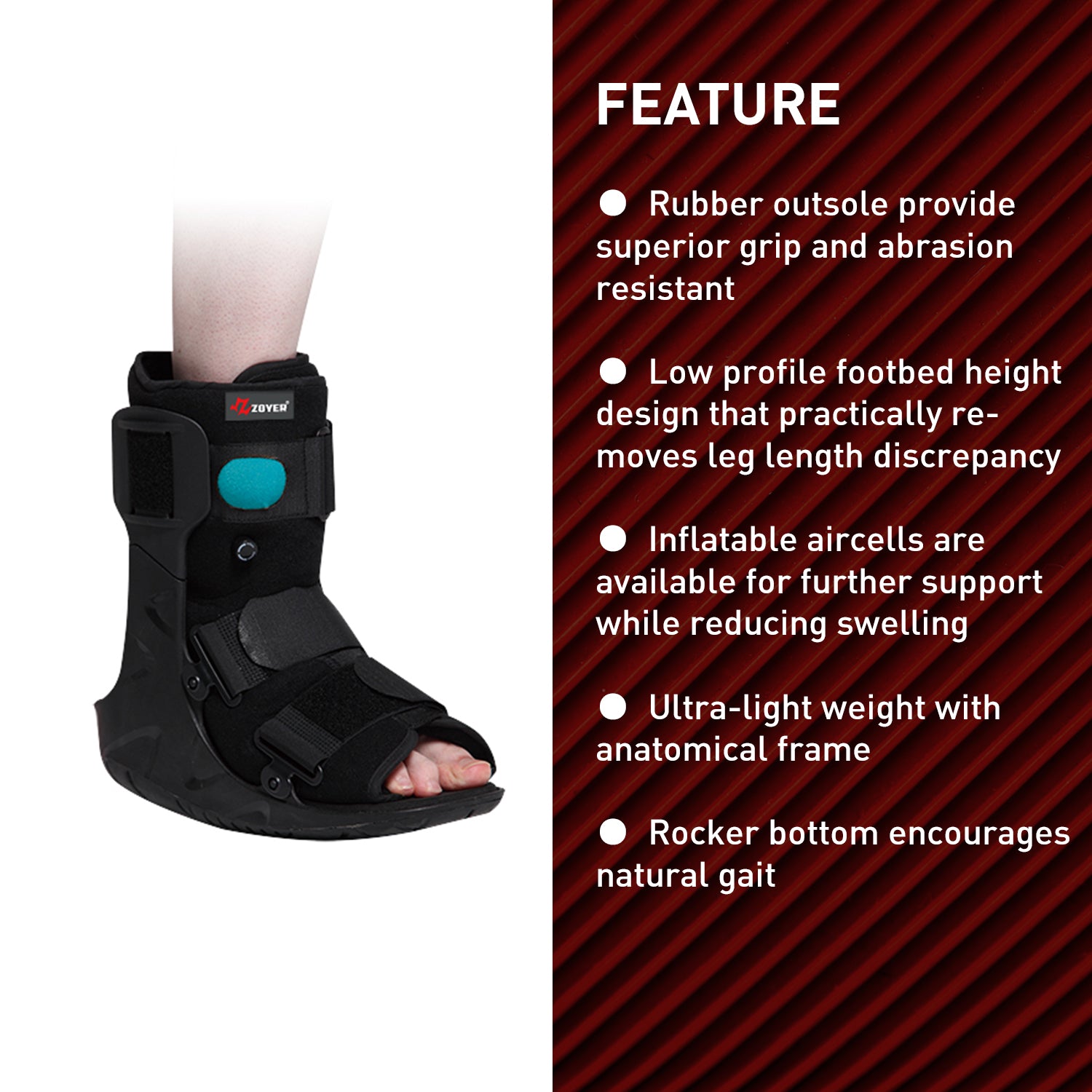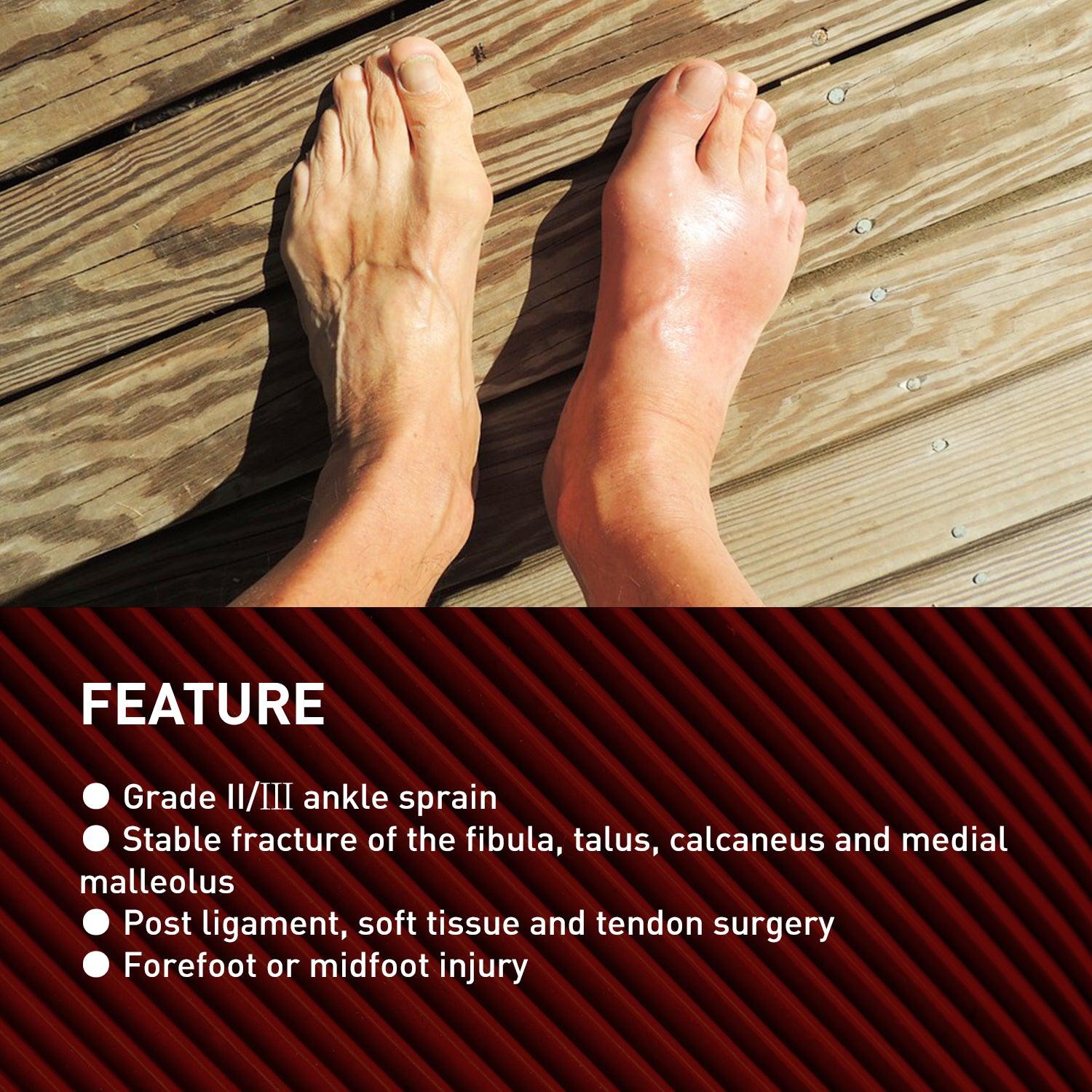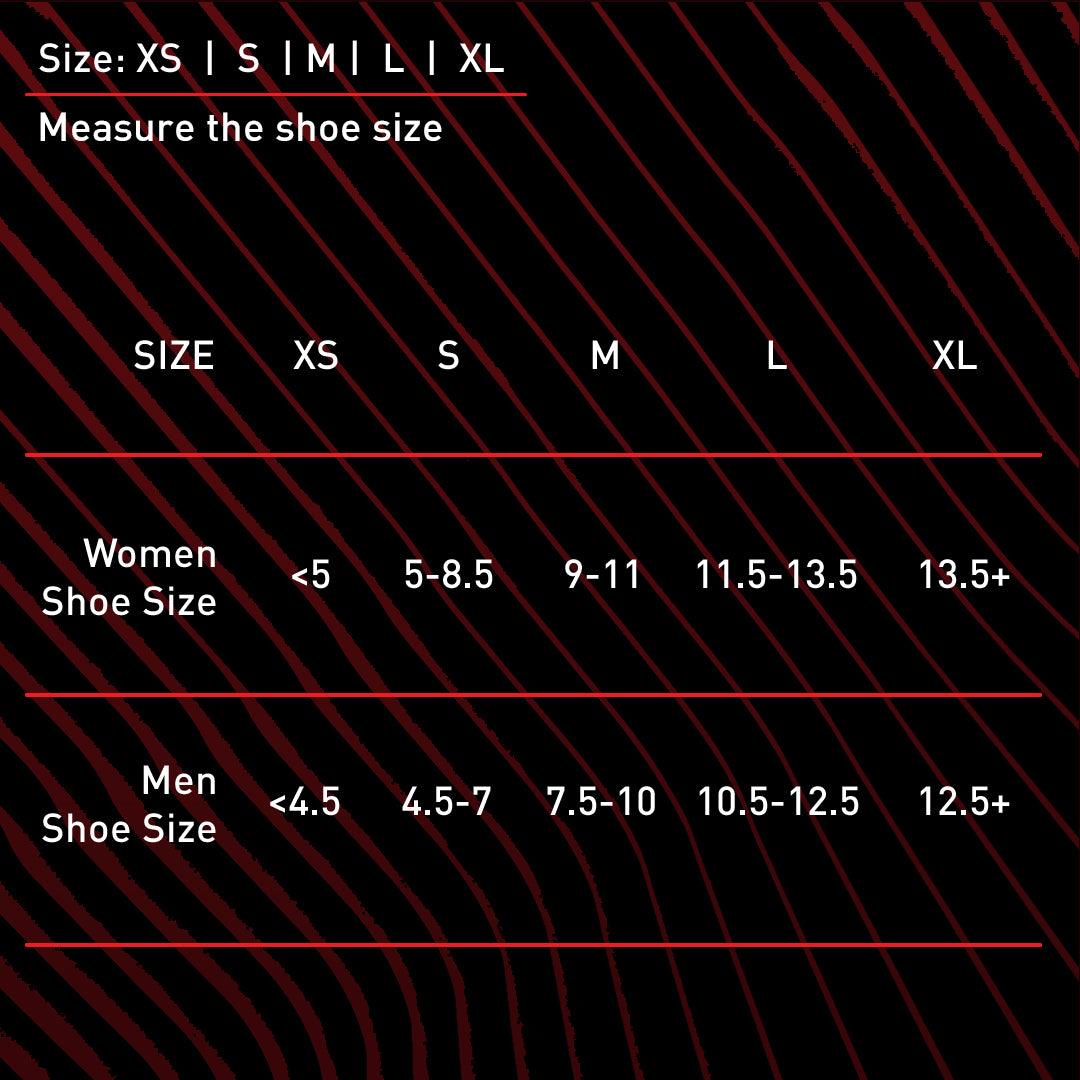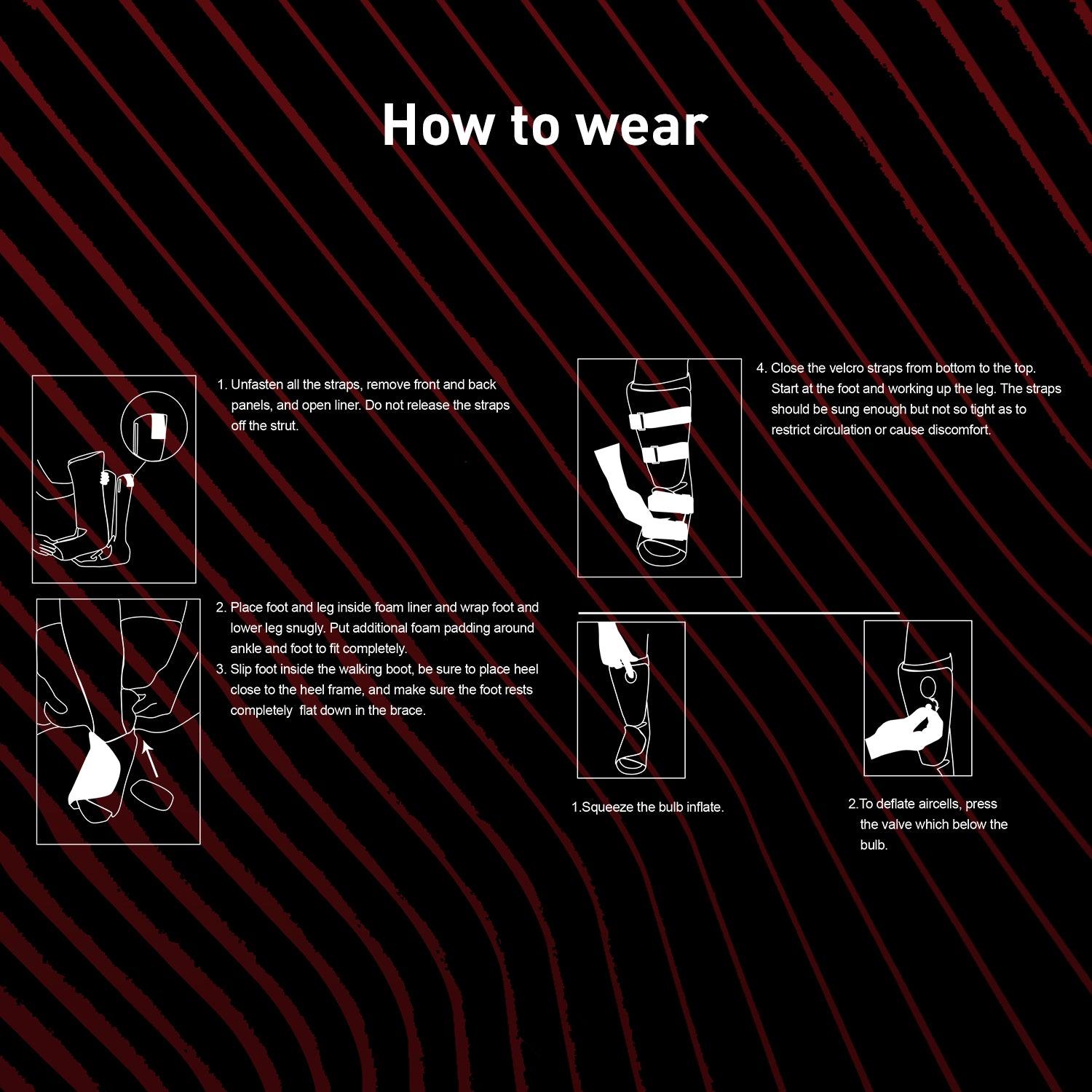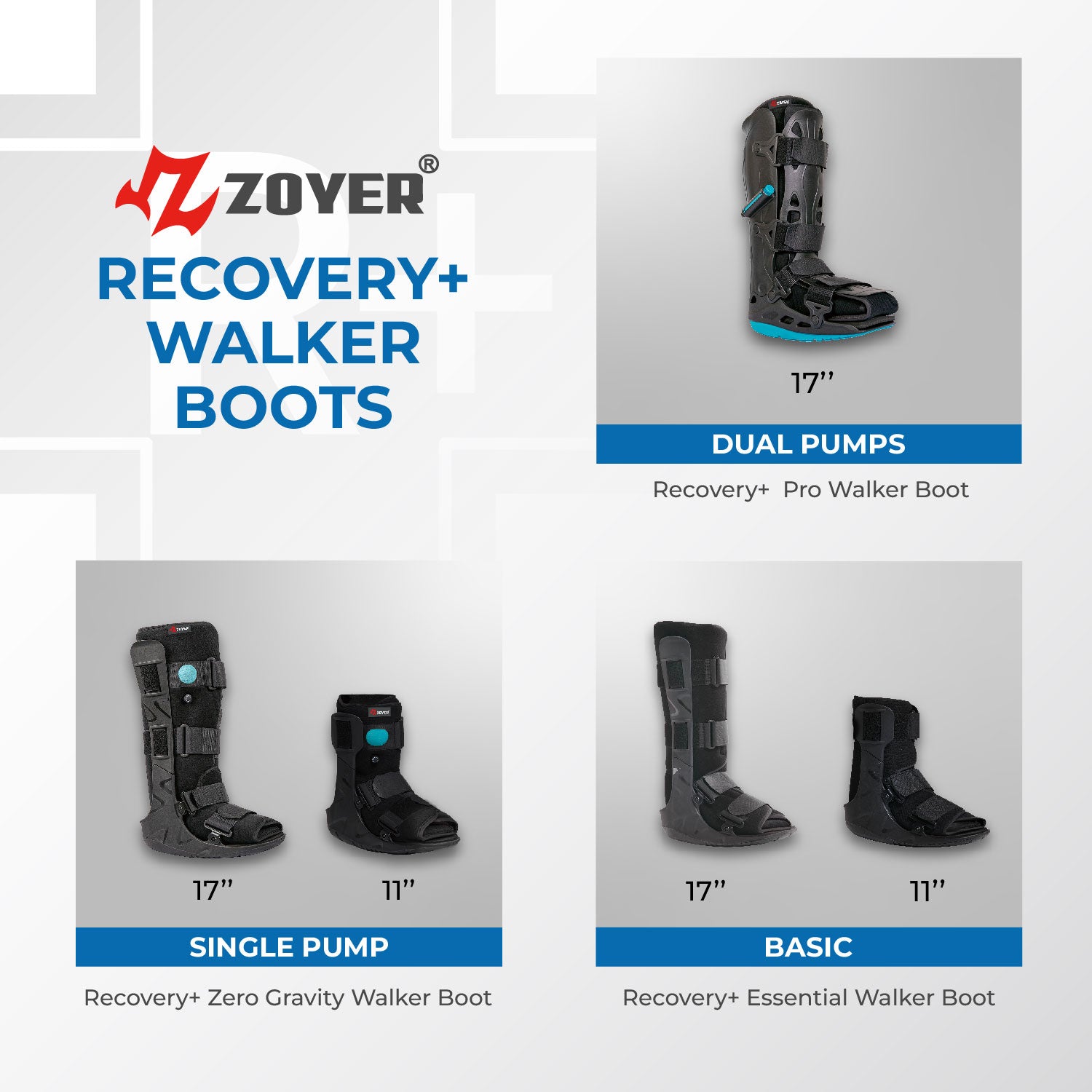 Zoyer Recovery+ 11" Zero Gravity Boot with Pump
Sale price
$59.99
Regular price
$69.99
Product description
Product reviews
Instruction
Video Instruction
Features
【Superior Comfort and Support with Dual Air Cells】
Rubber outsole provides superior grip and abrasion resistance with immobilizing support via inflatable air cells that help to reduce swelling. Includes a low-profile footbed design that supports natural gait and helps to account for leg length discrepancies.


【Recovery Plus Technology】
Built to be the ideal recovery support for a wide range of foot sprains and injuries. This includes injuries such as:
(1) Grade II/III ankle sprains;
(2) Stable fracture of the fibula, talus, calcaneus, and medial malleolus;
(3) Post ligament, soft tissue, or tendon surgery;
(4) Forefoot or midfoot injury;
(5) Other areas as directed by a medical professional.



【Reversible for Left and Right Foot】
Ideal for post-injury and post-operative immobolization, range of motion control for stabilization, decreased heel-strike force on calcaneus, substitute ankle motion, for both left and right foot.



【Available in 11" and 17" Heights】
Two height options for different recovery needs.


【Before You Buy】


Contact customer support if you are uncertain about sizing and product functions.
Zoyer
Movement is life. Our Performance, Prevention, Recovery and Recovery+ braces are designed as protection for the everyday athlete in all of us. Whether you are a professional athlete or simply looking for enhanced protection for your day-to-day activities… Zoyer has you covered! Your body is your most prized trophy, be smart and protect yourself while you are training, competing, and living life.