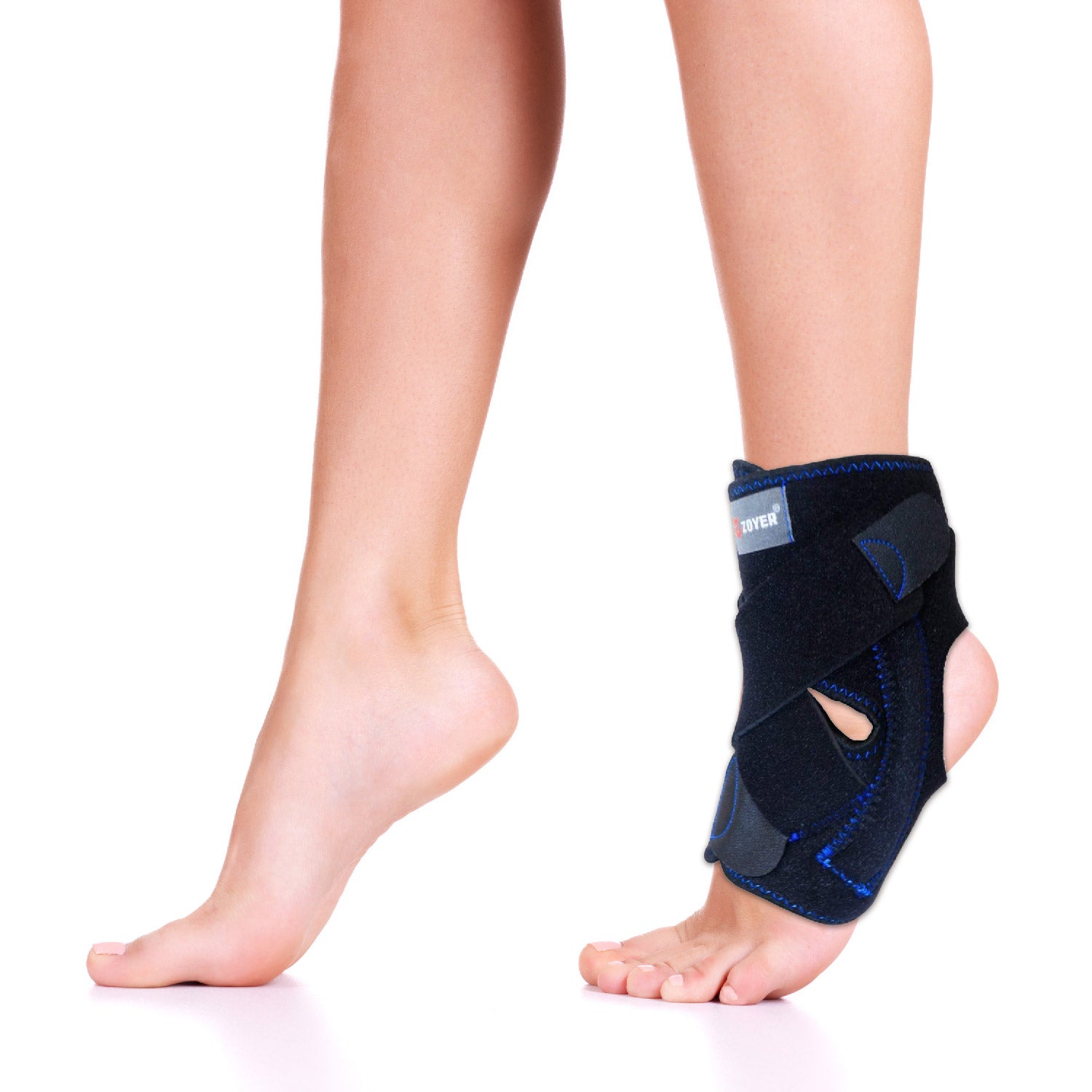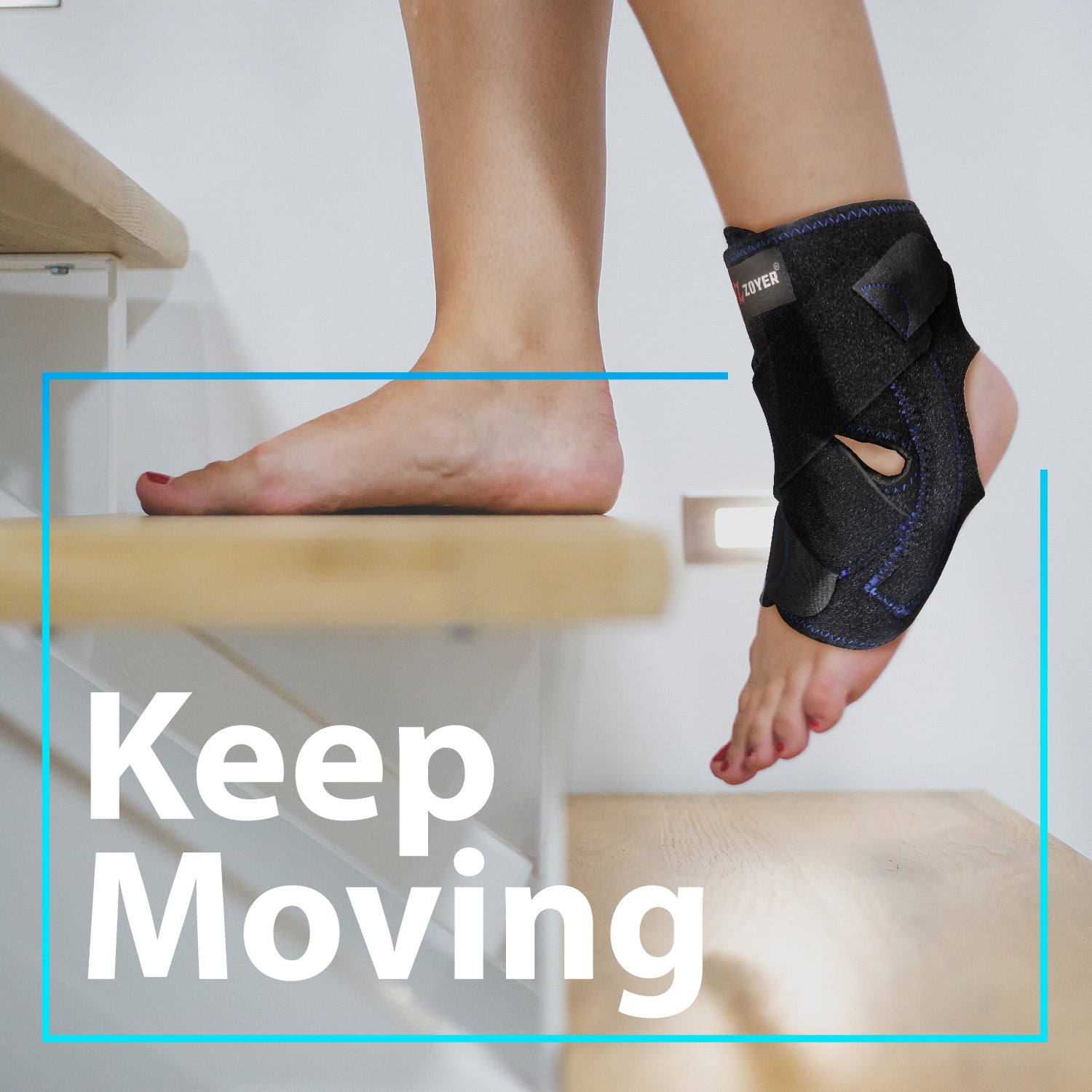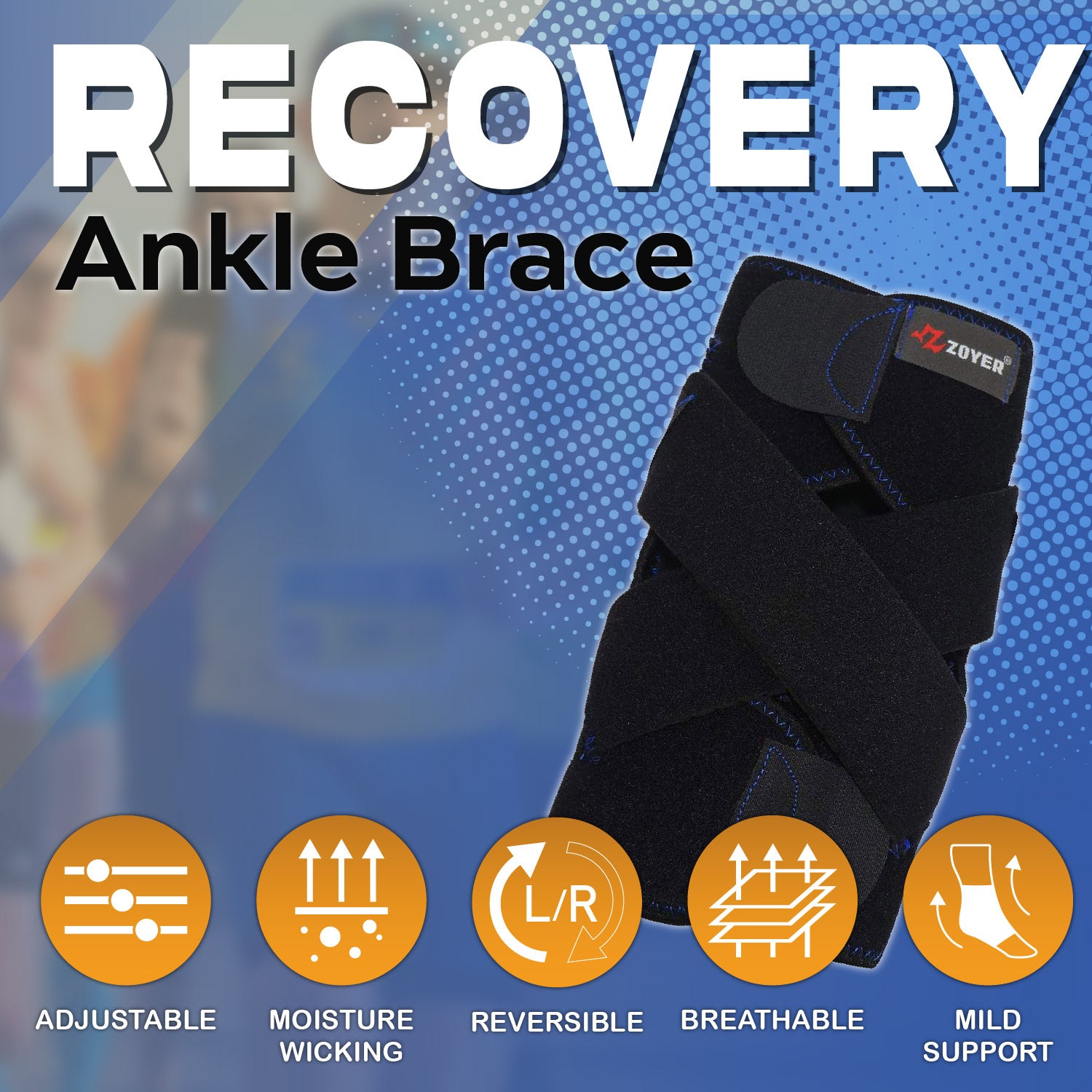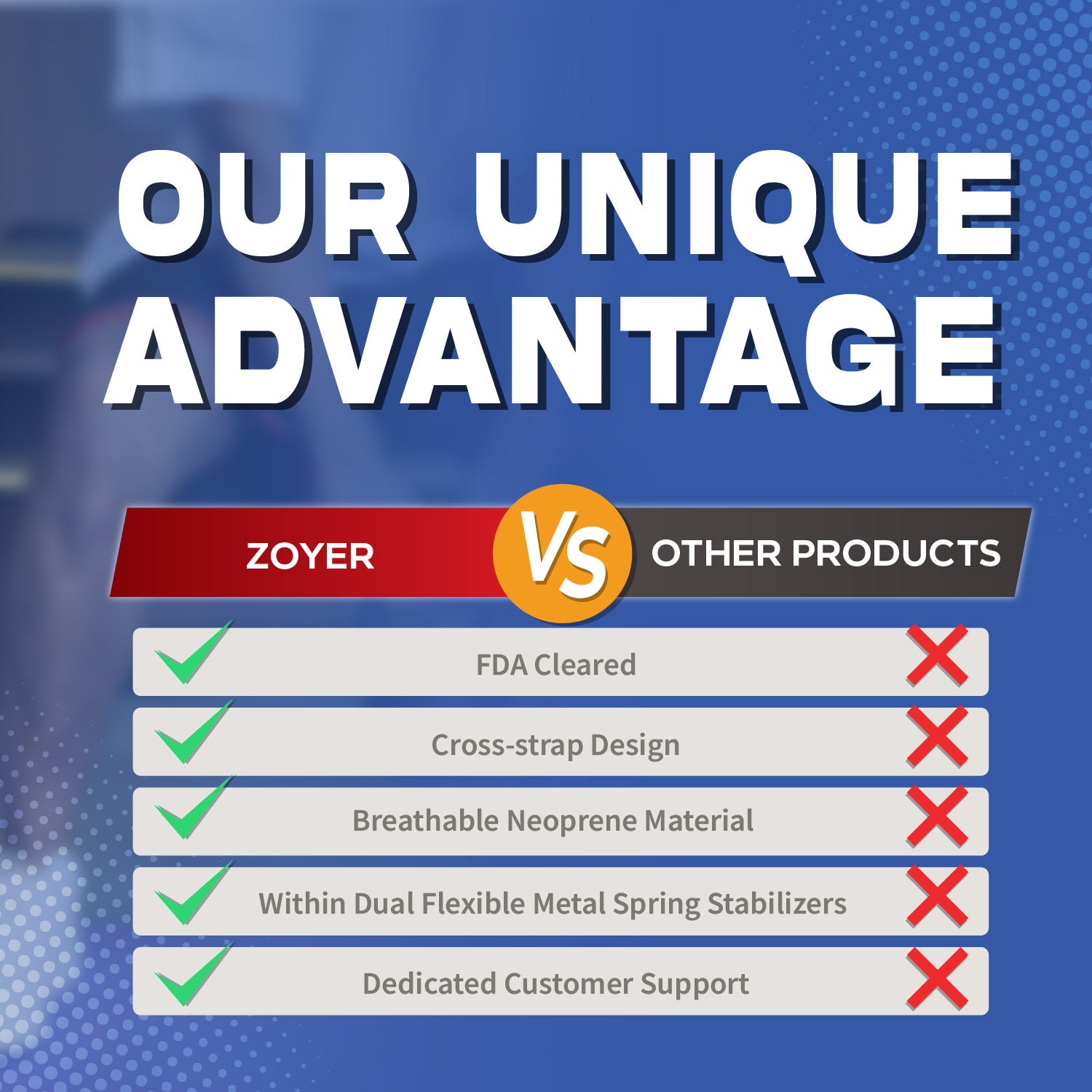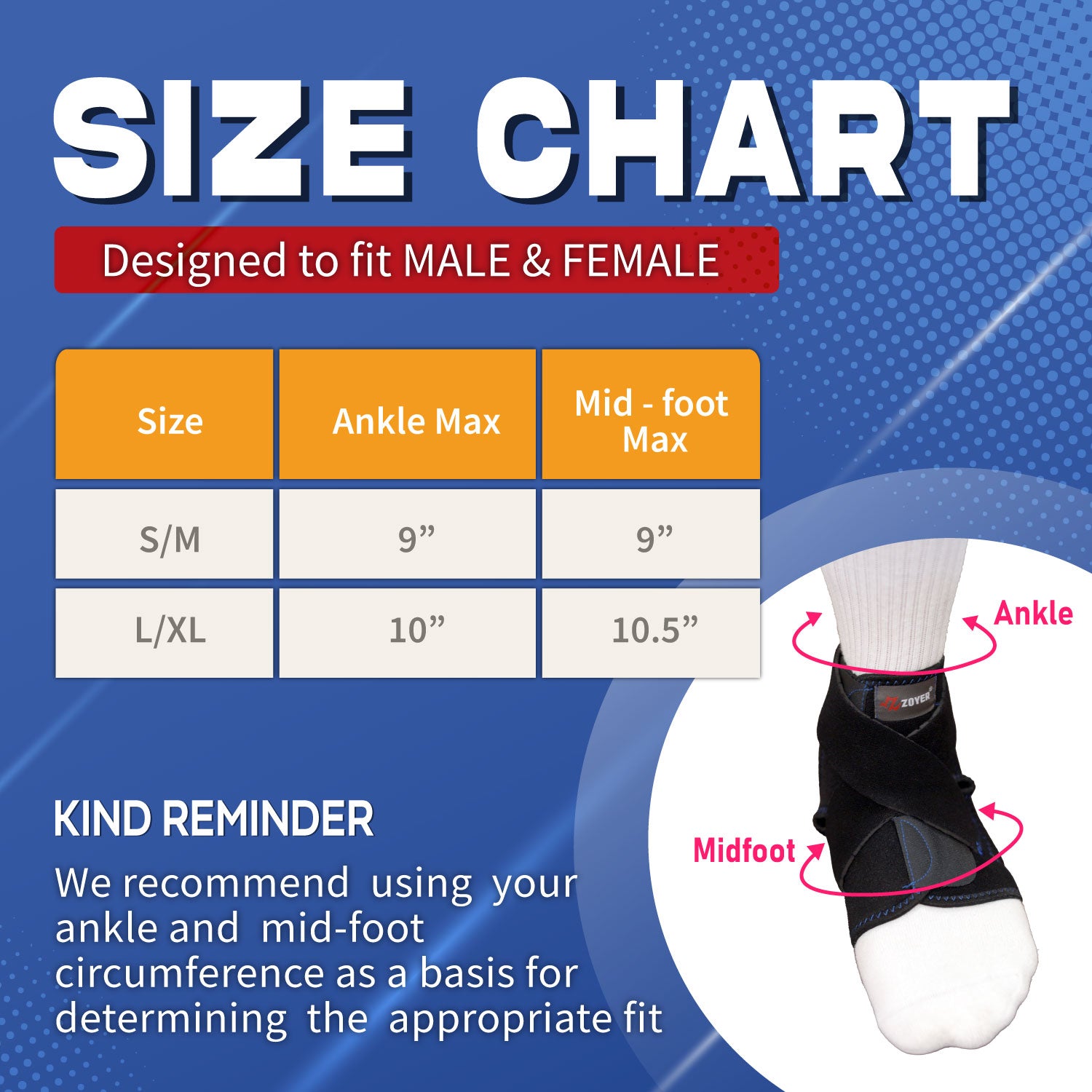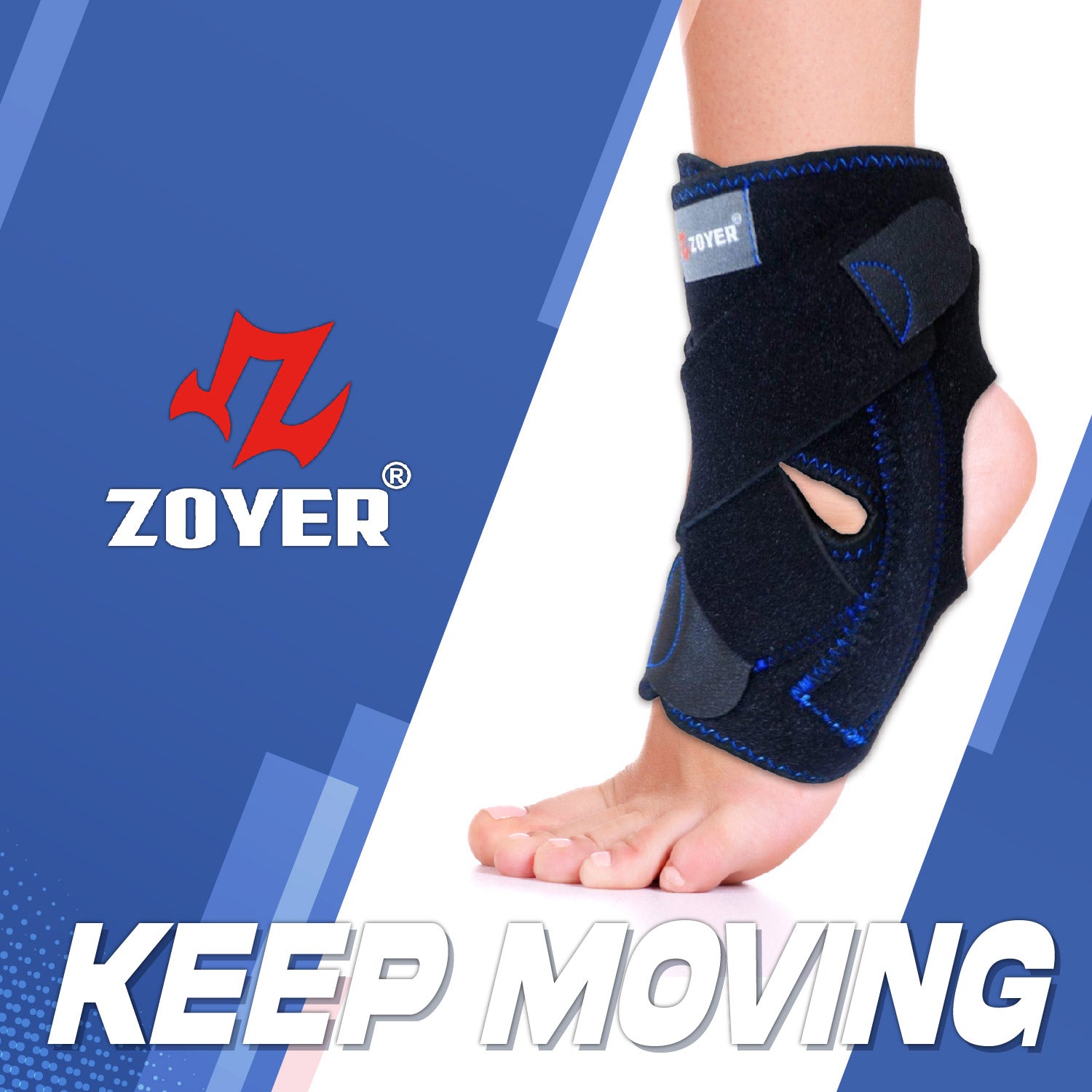 ZOYER Recovery Ankle Brace with Dual Spring Stabilizers
Sale price
$11.99
Regular price
$14.99
Product description
Product reviews
Instruction
Video Instruction
Features
【Dual Flexible Metal Spring Stabilizers and Cross-strap Design】
Provides stabilizing support and protection when your ankle is in motion to aid in recovery; helps relieve acute and chronic joint pain; cushion provides shock absorption to prevent injury.


【Adjustable Fitment and Compression】
The adjustable universal fit felt strap design allows adjustment of size and compression to fit a wide range of foot shapes. 


【Breathable and Moisture Wicking】
High-quality perforated Neoprene is a breathable, and skin-friendly moisture-wicking fabric that is suitable for all-day wear. Material: 75% Neoprene, 20% Nylon, 5% Spandex.



【Reversible for Left and Right Ankle】
Easy joint wrap fit with supportive dual metal stabilizers. Can comfortably support left or right ankle available in 2 sizes for an appropriate fit.


【Before You Buy】
Contact customer support if you are uncertain about sizing and product functions.
Brace: Recovery Ankle Brace with Stabilizers
Quality breathable neoprene weave is latex-free & boosts localized blood circulation and provides soothing warmth, accelerating the body's natural recovery; perforations ensure breathability, meaning it can be worn comfortably underneath socks against the skin throughout the day
Zoyer
Movement is life. Our Performance, Prevention, Recovery and Recovery+ braces are designed as protection for the everyday athlete in all of us. Whether you are a professional athlete or simply looking for enhanced protection for your day-to-day activities… Zoyer has you covered! Your body is your most prized trophy, be smart and protect yourself while you are training, competing, and living life.